International Customers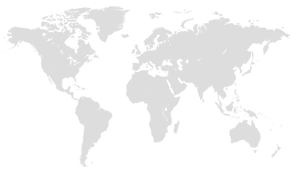 We're based in the UK but ship to customers around the world, with some limitations. For international customers we calculate shipping costs for your order manually and respond with a quote via email.
Ordering
Please submit your order (no payment will be taken) and then we'll respond by email with a quotation including shipping to your location. There is no obligation to proceed with the order until you choose to pay.
Please note that the delivery prices shown on our website apply to mainland UK orders only and should therefore be ignored by international customers.
Availability
Some products are not shipped to certain destinations outside of the UK. This is due to shipping complications, regulatory or compatibility issues. We also vary the destinations we ship to occasionally. We will advise if such limitations apply to your order when we respond with a quote.
Payment
Payment is only accepted in British Pounds Sterling. We never quote prices in US Dollars, Euro etc. The banks or card companies will convert the price of your order in Pounds to your local currency when processing your payment. For international orders we accept PayPal or bank transfer in Pounds Sterling only.
UK VAT (Value Added Tax)
UK VAT is charged on all orders shipped to the UK. We do not charge UK VAT on orders shipped outside of the UK, however you may incur local sales tax and a handling fee upon import to your country (this is out of our control).
Import Tax/Duty
International customers may incur local taxes, duties or fees upon importation of shipments from the UK. This is beyond our control and the customer is liable for payment of these charges. Please note that we cannot declare parcels as 'gift' or 'no customs value' and we will not falsify the value of shipments on the paperwork as this is illegal.
Brexit
At the start of 2021, the UK left the EU - known as 'Brexit'. While this has caused us and our EU based customers a nuisance, the terms of the agreement reached between the UK and the EU are not as bad as feared. However - customers in EU countries will notice some changes and should be aware of these before ordering.
We no longer charge UK VAT on orders shipped to the EU but local sales tax in the receiving country will be charged upon delivery. The local postal or courier firm may also charge a handling fee for the collection of the tax. Some countries may also charge duty. This is outside of our control and must be paid before the goods are released by the courier. This will be the same as importing goods from other non-EU countries such as the USA, although there will be no tarrifs. We recommend you check on local rules within your country if you are in any doubt.
Delivery
We ship international orders via signed-for/insured airmail or international air courier. Delivery times vary between countries and methods used. Airmail can take a couple of weeks although delivery is normally quicker, especially to Europe which is often just 2-3 days after dispatch.
Please note that we do not use expedited/express services for international orders and will not arrange this even at an additional cost to the customer due to the administration/logistics involved. We also cannot arrange shipment using customers' own shipping accounts under any circumstances.