Solar 250/K1 spare lamp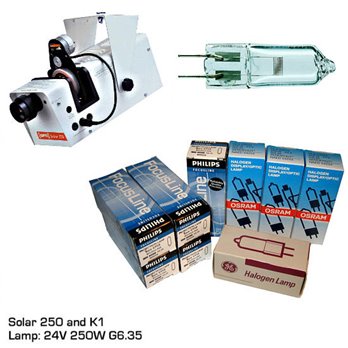 High quality spare lamps for the OPTI Solar 250 and K1 projectors. Optifanatics only supply the highest quality halogen lamps from Osram, Philips and Iwasaki, avoiding the disappointing unbranded types often supplied in the disco industry. Our lamps are individually boxed.
Specification:
Watts: 250

Volts: 24

Base: G6.35

Average life: 300h (Philips/Osram M33)
Identifiers: EVC/FGX, M33



Notes:

Do not handle lamps with bare hands.

Actual life depends upon usage/environment/duty cycle.

Manufacturers' rated average life is not guaranteed and is normally lower in reality.

These are not for the Solar 250 LED projectors! They don't require replacement lamps

View all Spare Lamps